http://www.nationalfootballpost.com/Film-S...ine-vs-RG3.html
Here's an example of the defenders being so preoccupied with RGIII that they ignore VERY OBVIOUS READS: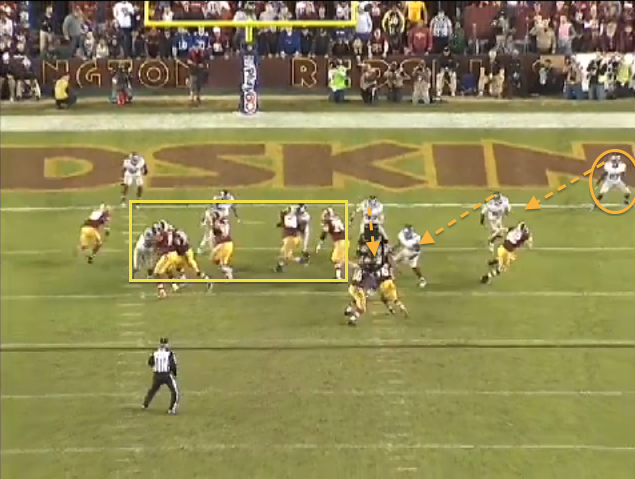 Same story here with the "High-Hat" read on the O-Line. The LT is setting to block the edge with the rest of the O-Line turning away from the run action. And as you can see on the cut-up, the Mike Backer, Sam Backer and SS all have their eyes on RG3 instead of their run/pass keys.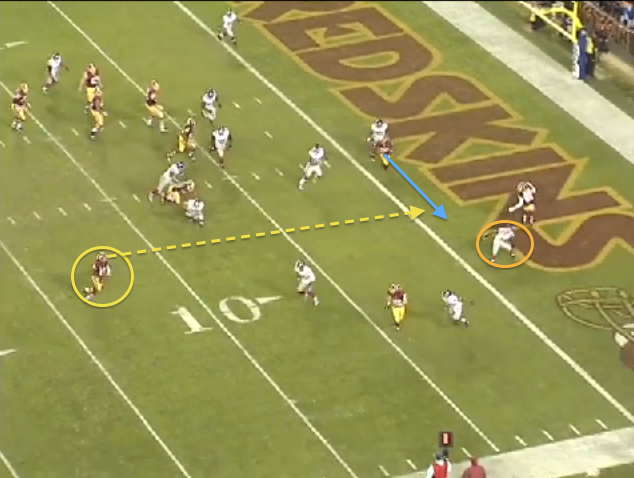 With Griffin now outside of the pocket he can look to No.1 vs. the deep half safety trying to recover or Garcon. RG3 decides to throw this ball to Garcon on the crossing route and the result is the game winning TD vs. the Giants on Monday night.
SINCE RGIII'S RUNNING WILL BE SEVERLY RESTRICTED THE EAGLES DEFENSE MUST, MUST, MUST KEEP THEIR EYES ON THEIR KEYS. If we have any chance at all.