Excerpted FROM Bleacher Report, a great breakdown of Foles' TB performance:
http://bleacherreport.com/articles/1441930...ainst-tampa-bay
[Rookies just don't do this. Incredible presence of mind at crunch time.]
DECISION-MAKING
Foles showed the confidence, the poise, and the leadership of a 10-year NFL veteran. He never swayed in the final two drives, as he cooly marched the Eagles to two scores in the final four minutes of action.
Arguably Folesí finest decision was his fourth-down conversion to Jason Avant. On this play, Foles completely made up the play at the line of scrimmage.
Per Reuben Frank of CSN Philly, the play Foles called wasnít even in the Eaglesí playbook. Foles essentially combined two plays, calling for Avant to run a post instead of a crossing route.
Foles hit Avant in stride on the 4th-and-5, and that gave the Eagles one more play to go to win the game.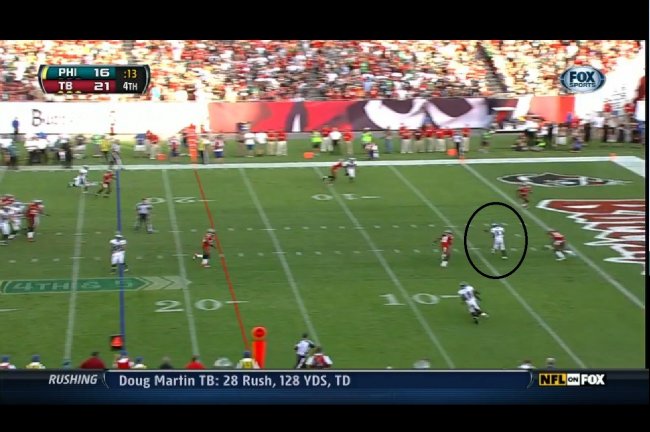 Now, I am NOT declaring Foles the next Tom Brady. He has a long way to go--but to have the BRASS to make that call at that time is absolutely amazing.